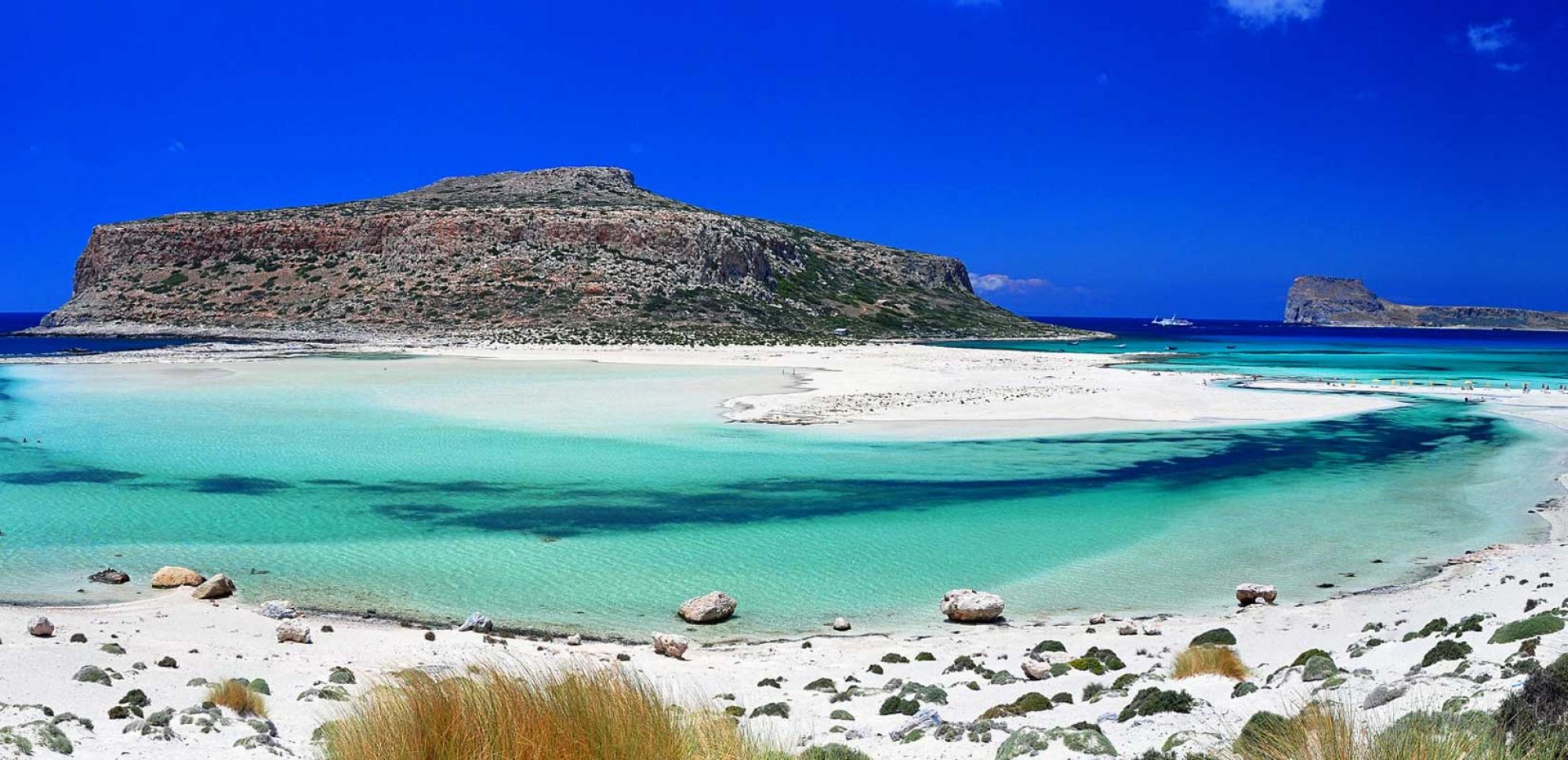 Balos Lagoon
The famous lagoon of Balos is located approximately 56km northwest of Chania and 25Km of Alia Villa, formed between the Cape Gramvousa and the small Cape Tigani. Balos is surely the mostly photographed beach in Crete, a very favorite subject of all tourist guides for Greece.
Balos is famous for its turquoise waters, the wild natural beauty and the beautiful exotic scenery. During the summer, Balos is visited by thousands of people, who arrive mostly by the ferries running from Kissamos port. Α perfect idea is to arrive at Balos in the morning, before the boats arrive from Kissamos. These few hours of remoteness in such a heavenly place will remain etched in your memory forever..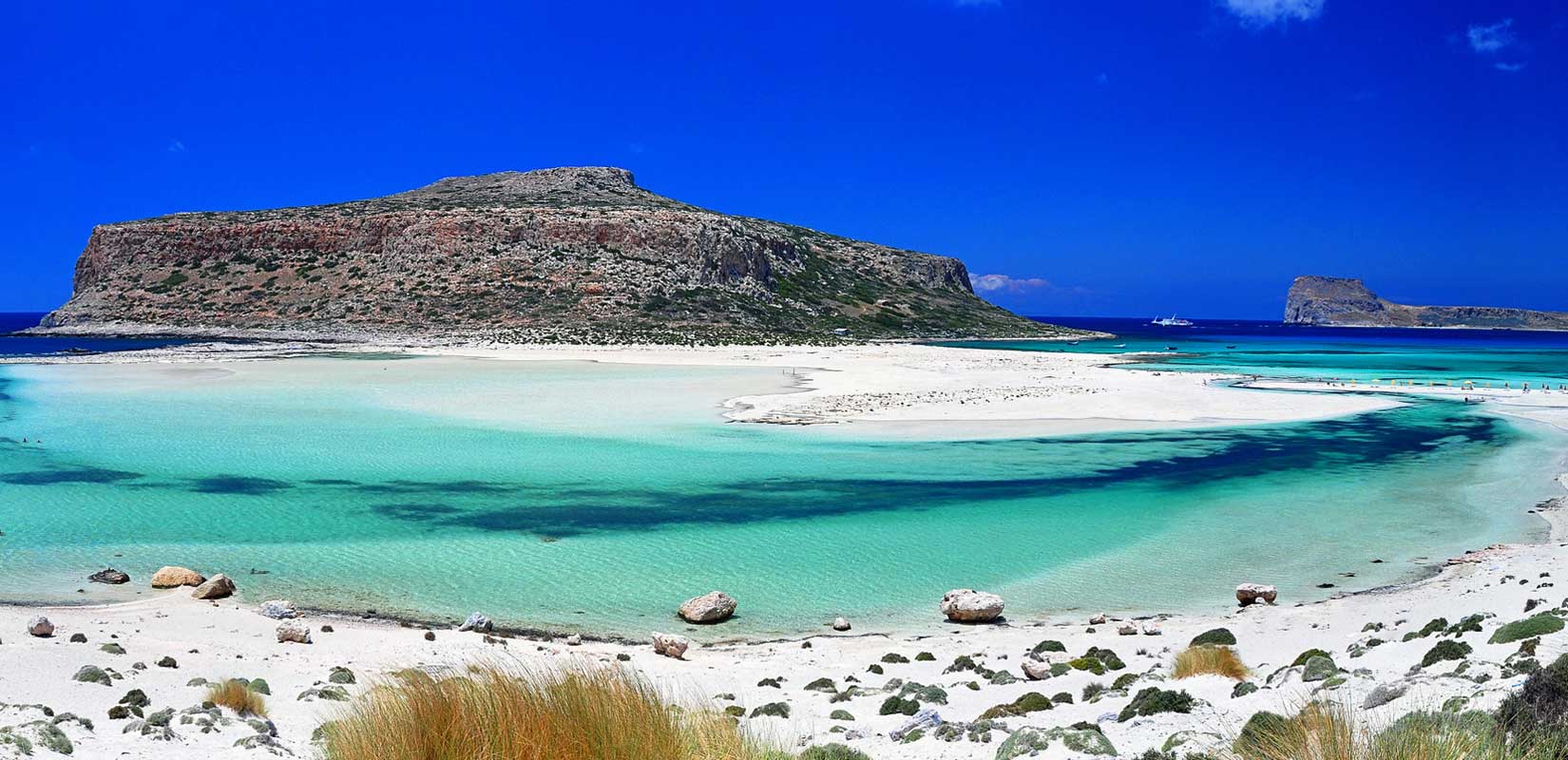 The lagoon of Balos has white sand and exotic white, vivid blue and turquoise waters. The sea is very shallow and warm, ideal for young children. In many places the sand has a lovely pinkish color, because of millions of crushed shells. Beyond the rocks at the boundaries of the lagoon, the water is deeper and colder, ideal for a snorkeling. The lagoon and the wider area, with rare species of flora and fauna, are protected under the Natura 2000 program.
Balos can be accessed in three ways. The first and easiest way is to take the morning ferry from Kissamos (around 25 to 30 Euros). You'll have the chance to see the wild shores of Gramvousa and the marks from their lifting up for 6-9m after a strong earthquake in 365AD. If you're lucky, you might be accompanied by dolphins. Furthermore, the ferry will leave you for a swim in the exotic beach of Imeri Gramvousa islet, where you will see the old fortress and the wrecked ship.

If you do not want to come by boat and have a car or motorbike, you can drive in the dirt road, starting from Kaliviani and running along the Cape Gramvousa. Near Kaliviani you have to pay a small fee destined for the protection of the Balos Reserve and preservation of the road. After 10km the road stops at a wide parking area, next to a canteen, just over the lagoon. The panoramic view of Balos and the island of the Imeri Gramvousa is breathtaking. From there, you can walk down in the 1km longpath leading to the beach or, better, in heaven! Return to the parking area is quite strenuous and tiring due to the inclination.